Raising Academic Standards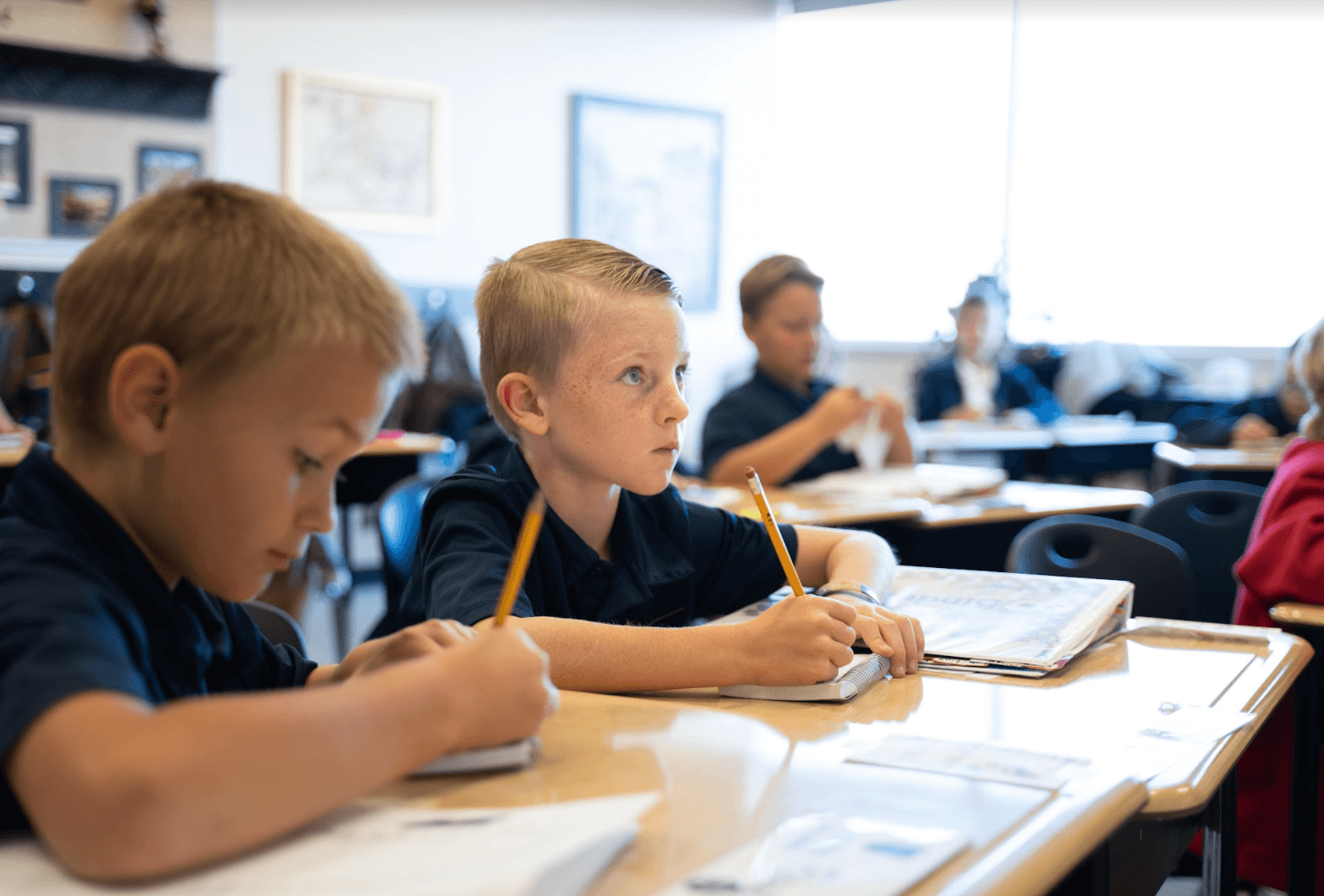 academically invigorating
Combining classical education teaching principles and a biblical worldview, Arma Dei Academy trains students to pursue excellence in all things by embracing healthy struggle, hard work, and recognizing that growth comes through perseverance and challenge. As students' understanding of the providential outworking of God's plan throughout history expands, their commitment to Christ and understanding of life deepens. By graduation, our students demonstrate noticeable depth of character, thought, and intellect. They love to learn and are ready to lead.
Understanding the Classical and Christian Difference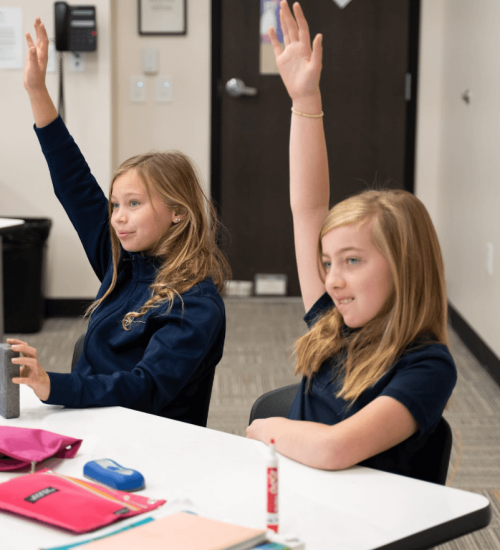 Parents Guide to Classical Christian Education
Learn why parents like you are pursuing a classical Christian education for their children, and how this is transforming students into future leaders.
What do Thomas Aquinas, Augustine of Hippo, Martin Luther and George Washington all have in common? They were educated through a distinctly classical model of education. Arma Dei Academy equips students to be lifelong learners by teaching a body of knowledge in a chronological, orderly fashion that cooperates with the student's developing mind and body. Used for hundreds of years, this classical method produced many great thinkers with a long history of success. Graduates are familiar with history, composition, Latin, logic, math, science, rhetoric, and the fine arts, resulting in gracious, knowledgeable, thoughtful men and women.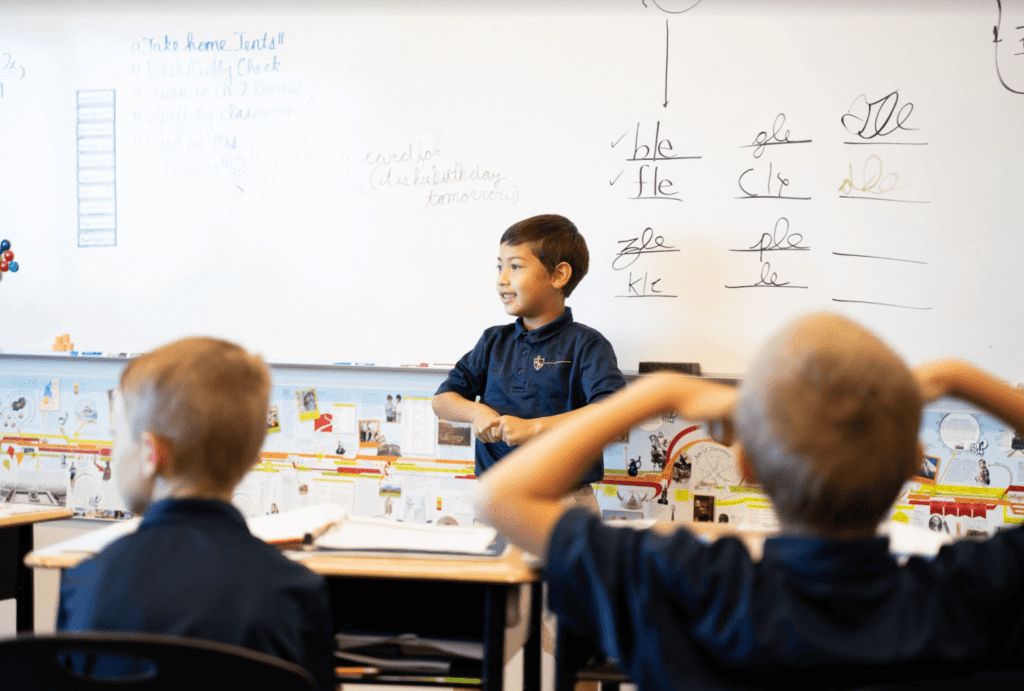 The classical method was born in ancient Greece and Rome, was used throughout the Western world by the 16th century, and remained the norm until at least 1850. The reason for its widespread use? It works. With its preoccupation with measurable and speedy results, modern education theory has abandoned classical theory for more scientific methodologies. Ironically, students trained classically score in the top 10% of students nationally.
Modern education has generally put the proverbial cart before the horse, expecting students to master a great number of specialized subjects before they have mastered essential learning skills. In contrast, classical education strives first and foremost to impart to its students the "tools of learning"—skill in knowledge, skill in logical analysis, and skill in oral and written communication. These tools are then applied to specific subject matter until they are mastered. The intellectual skills that form the basis of classical education is provide a broad foundation that gives students the freedom to pursue any career path they desire, thus living up to its name "liberal" (or freeing) arts.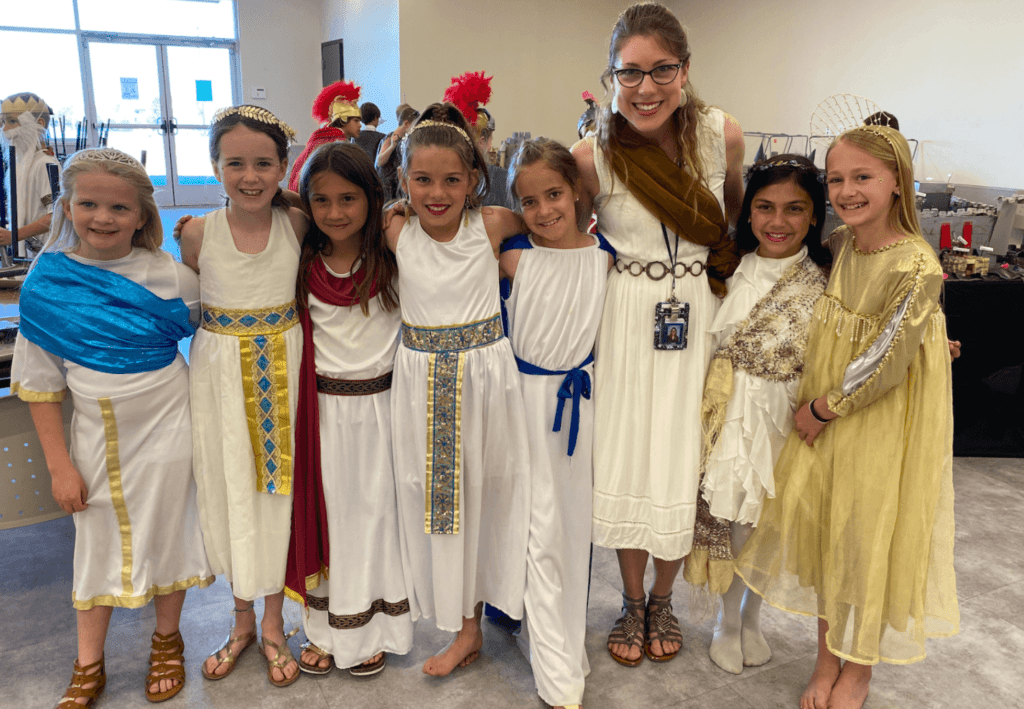 Chronological Study of History
Classical education uses history – from ancients to moderns — as its organizing theme. Other subject areas are linked to history. For example, a student studying ancient Greece in history will read the literature of ancient Greeks, such as The Iliad and The Odyssey, works of the ancient poet Homer. Art class might focus on drawing perspective using examples of classical Greek architecture. Related math and science topics could include a discussion of prolific Greek mathematician Archimedes' inventions. While history is the backbone of a classical education, no core subject is neglected.
Arma Dei Academy pursues a chronological study of history. It is our desire for each student to not only know the who, what, where, when and why of events, but that they are able to place themselves on God's timeline and connect and relate the events to their lives. Each year every grade level has an opportunity to share their excitement and bring to life their historical time period through hands-on experiences, celebrations, and festivals.
Classical education follows a three-part pattern known as the trivium: the mind first must be supplied with facts; then given the logical tools for organizing those facts; and finally equipped to express conclusions. The trivium is based on a developmental view of the learner—that children develop in stages and that teaching should be tailored to each stage. Therefore, classical education works because it focuses on the way children learn best at each stage of life, then builds on the foundation of previous stages.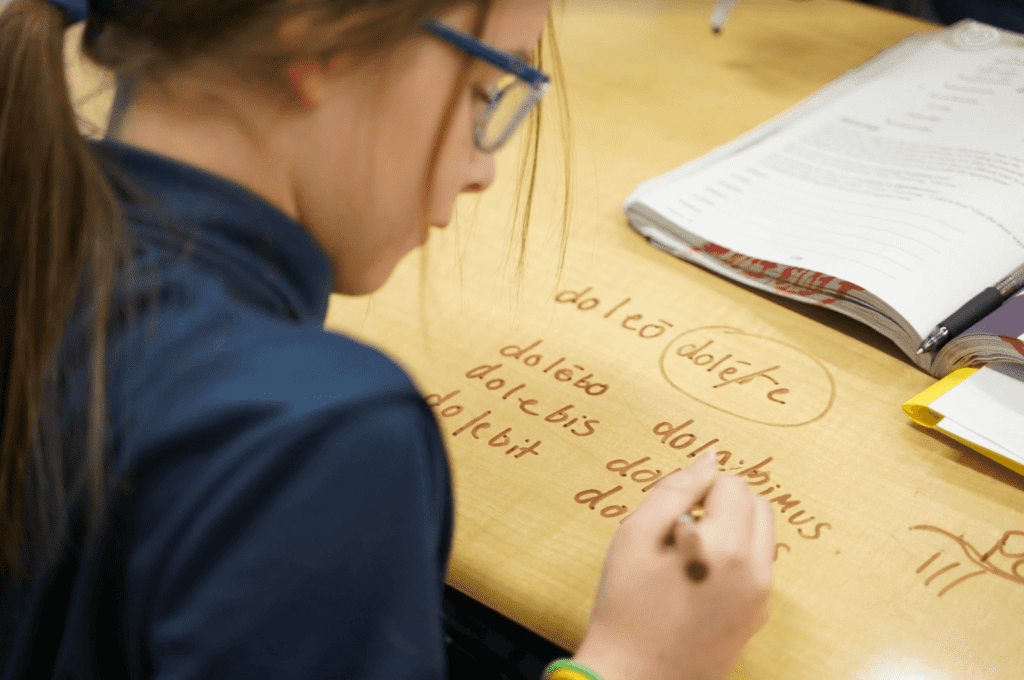 With a classical education, students learn through written and spoken words instead of through images such as pictures and videos. Such language-based learning requires the mind to work harder. Classical curriculum allows even the youngest student a chance to make connections and exercise his mind in a scholarly way.
Limited Use of Technology
Arma Dei Academy takes a measured approach to the usage of technology in the classroom and believes that students need more foundational skills than those acquired by technology alone. Technology is one of many tools; we carefully select the tools utilized in the classroom as they have the ability to make and shape us.

The Washington Post cited a recent study that found, "the more children use computers at school, the more their reading abilities seem to suffer."
Technology is strong in handling data and locating, accessing, relaying, processing, and handling certain types of communication. Technology is not good for encouraging contemplation and reflection, socialization, or identifying and valuing truth, goodness, and beauty – all things Arma Dei desires to cultivate in our students.