Parent Community
Arma Dei Academy is a collaborative learning community of parents and teachers who share the same commitment for training children to love learning and grow in godliness. Students know they are loved and not just another face in the crowd.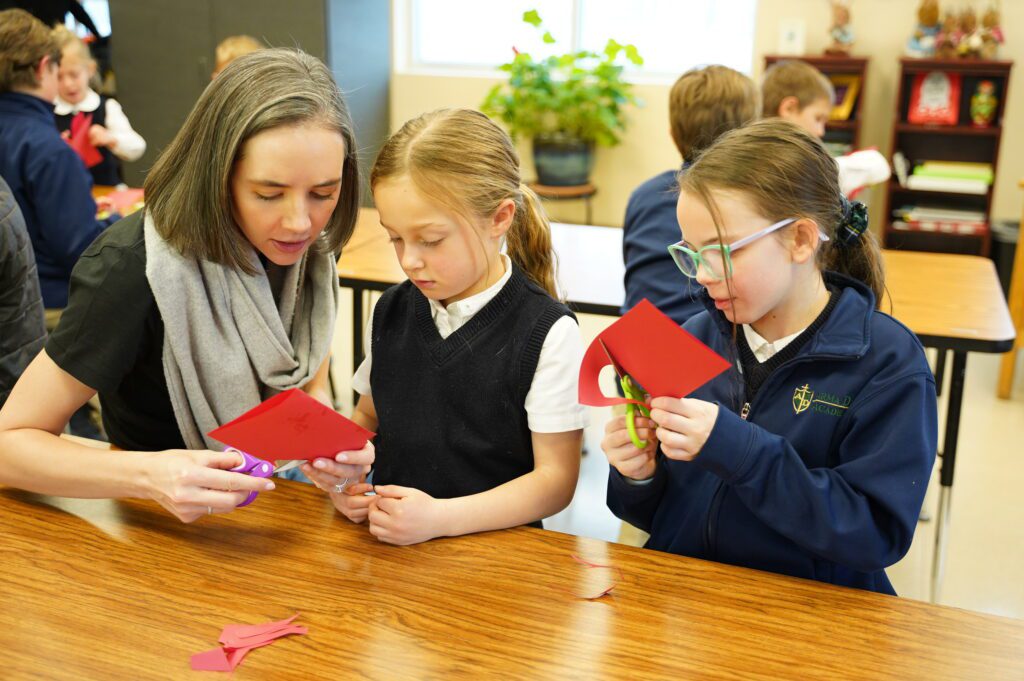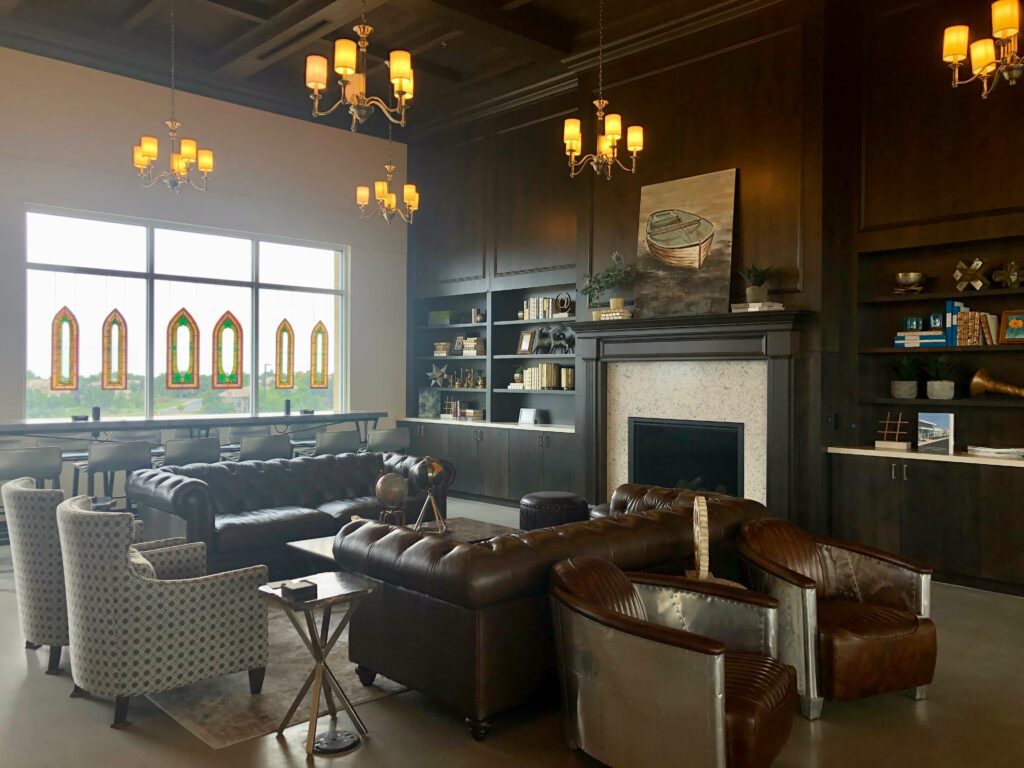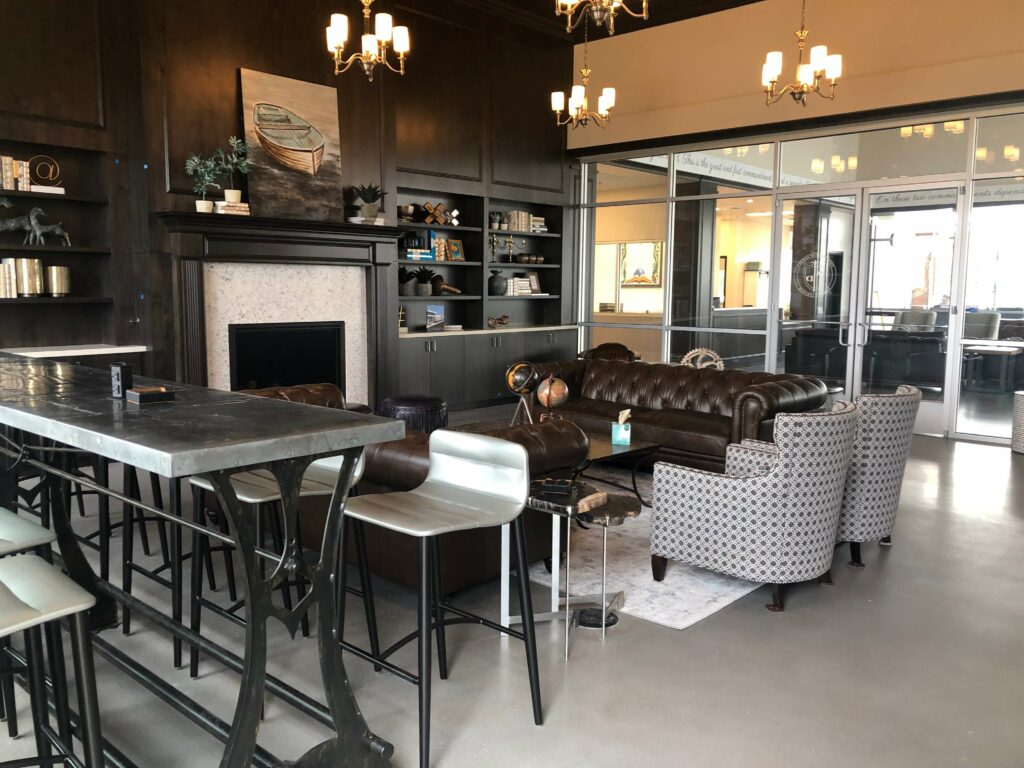 We are excited to welcome you to the new Parent Lounge in the Phase II expansion at Arma Dei Academy! The lounge is a private community space to connect with other parents and faculty and a place for you to enjoy before or during the school day.
Protocols
Please observe the following protocols while using the Parent Lounge to ensure an excellent experience for all of our community members.
The Arma Dei Parent Lounge is an adults-only space. Grab a cup of coffee and a good book, fellowship with other parents, or enjoy a beautiful, quiet workspace. Wifi will be available to guests.
Students may not enter or use this space. This also includes siblings of students.
Once furnished, parents with young children are invited to visit in the atrium.
All parents must check-in at the reception desk to obtain a temporary badge for the day. Upon leaving the lounge, please make sure to check out with the receptionist.
You may enjoy light food items that you bring with you, but please make sure to clean up after yourself before you leave. There is a trash can underneath the sink.
If you move any of the furniture, please return it to the spot you originally found it.
The Arma Dei Parent Lounge is not open to the public but rather a gathering spot for the Arma Dei parent community.
The lounge may be reserved for Arma Dei community events, such as Bible studies, book clubs, parent education, and grade-level gatherings.
Reservation Request
Please fill out the form below to submit a reservation request. Upon receipt, an Arma Dei representative will contact you to confirm the date and time requested. To view the reservation calendar, click HERE.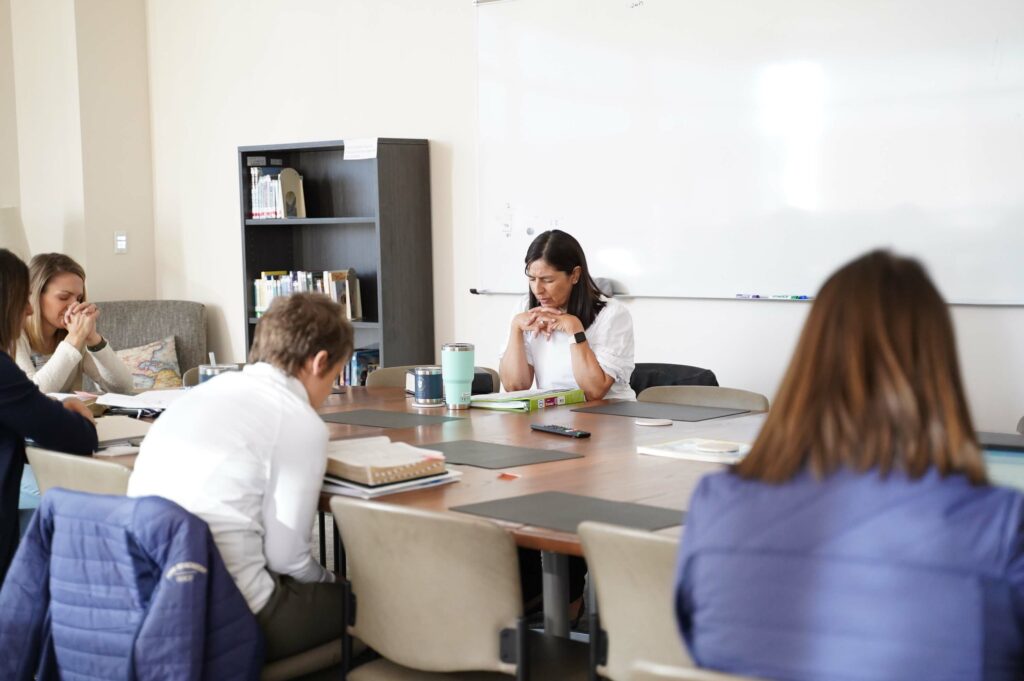 Bible Studies and Prayer Group
Parents are invited to join our weekly bible studies and Moms in Prayer groups. We desire to cultivate a community of parents who study together, support each other, and pray daily for the needs and protection of Arma Dei Academy.
Moms Bible Study
Contact: Sandi Vigil
Arma Dei moms will be studying the book of Judges. If you are interested in participating in the study please email Sandi Vigil for more details. 
Dads Bible Study
Contacts: Eric Lehman and Aaron Denlinger
This world is not our ultimate home. That's a simple but challenging truth for us to embrace. What does it look like to live as citizens of the Kingdom of God, and so as "exiles" in the kingdoms of this world? Join other Arma Dei dads this year as we study 1 Peter, learning how to be fathers, husbands, and servants in a world that is not our home.
Moms In Prayer
Contact: Lauren Johnson, (303) 653-1735 or lauren.vavrik@gmail.com
There is power in prayer. There is power when two or more are gathered together in His name and there is power when moms pray together. Moms In Prayer International impacts children and schools worldwide for Christ by gathering mothers to pray. When moms pray together - children, schools and communities are transformed. Join the Arma Dei Moms In Prayer group every week. For more information or questions, please reach out to Lauren Johnson.
For prayer, please email prayers@armadeiacademy.com.
Events
Parents  are entrusted with responsibility for ensuring children receive a Godly education (Eph. 6:4). Recognizing this fact, Arma Dei Academy seeks to partner with our parents to provide expertise, resources, and Biblically based discussion on faith, life, and parenthood.
Dads Grill Day
Having lunch with dad has become a great tradition! Dads take time out of their busy schedules to grill, eat with their children, meet new friends, and fellowship with other fathers. 
Dads Valentine Breakfast
When: February 11, 2021. More details to come!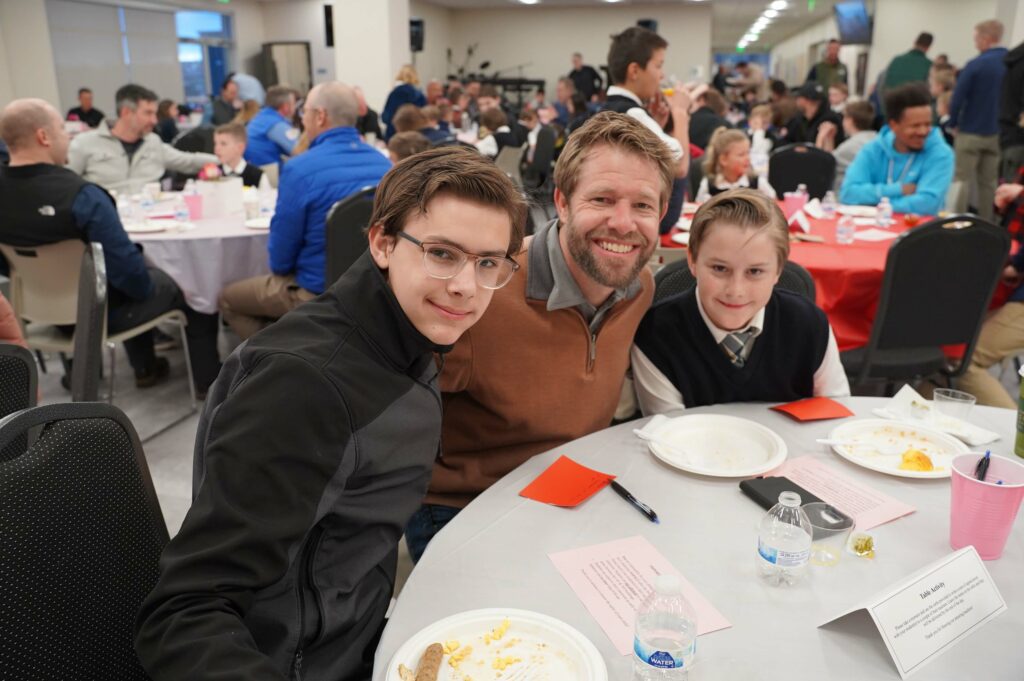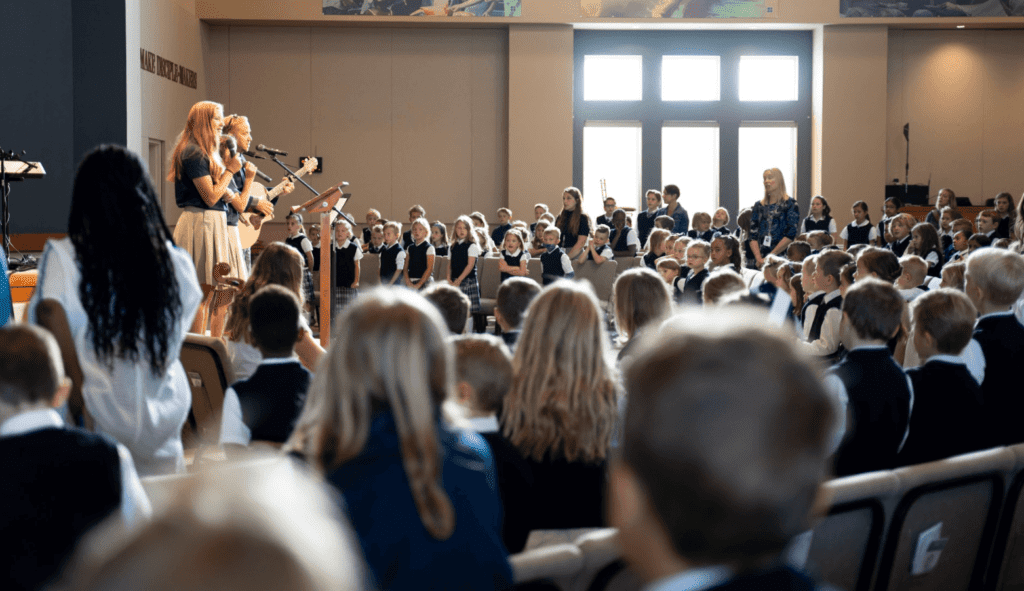 Chapel 
Worshiping God and teaching the Bible are paramount at Arma Dei Academy. While Bible is taught across disciplines, community worship is emphasized at our chapel services. Chapel provides an opportunity to sing great hymns together, highlight student performances, and learn from community leaders, teachers, pastors, and Arma Dei board members.
School Hymn – Be Thou My Vision
School Song – Non Nobis Domine Click here to listen
School Scripture – Ephesians 6:10-20, The Whole Armor of God
Pastor Appreciation
Arma Dei is privileged to host a special event for local pastors. Each year, our Pastor Appreciation Breakfast includes visits to many classrooms where students introduce their pastors to their classmates. Each class showcases what they are learning by displaying a wide array of talents from classifying sentences, to reciting theological principles, and memorizing and interpreting Scripture. We are blessed to have these wonderful pastors pouring into our students at their churches and excited to provide them an opportunity to learn more about our school.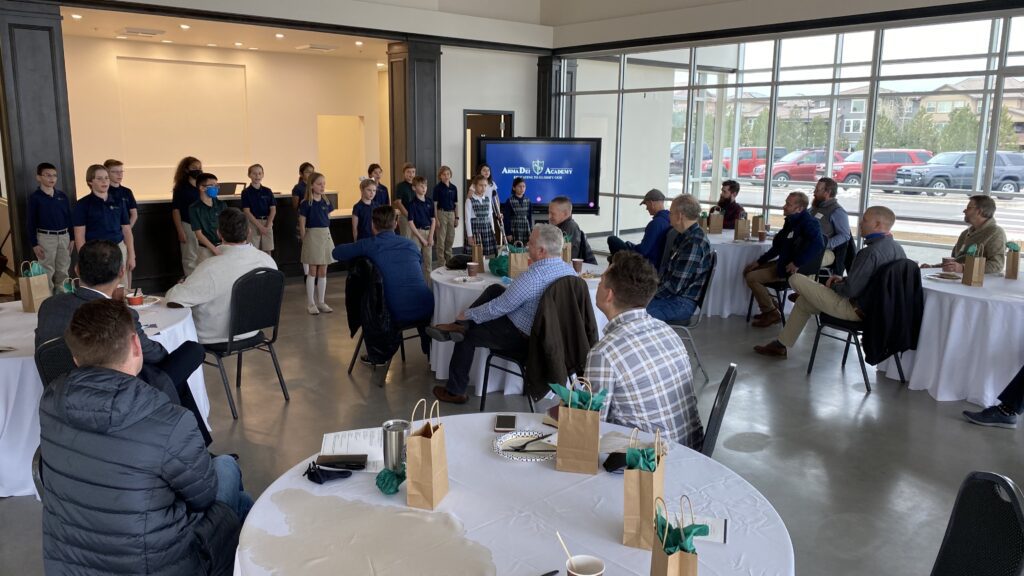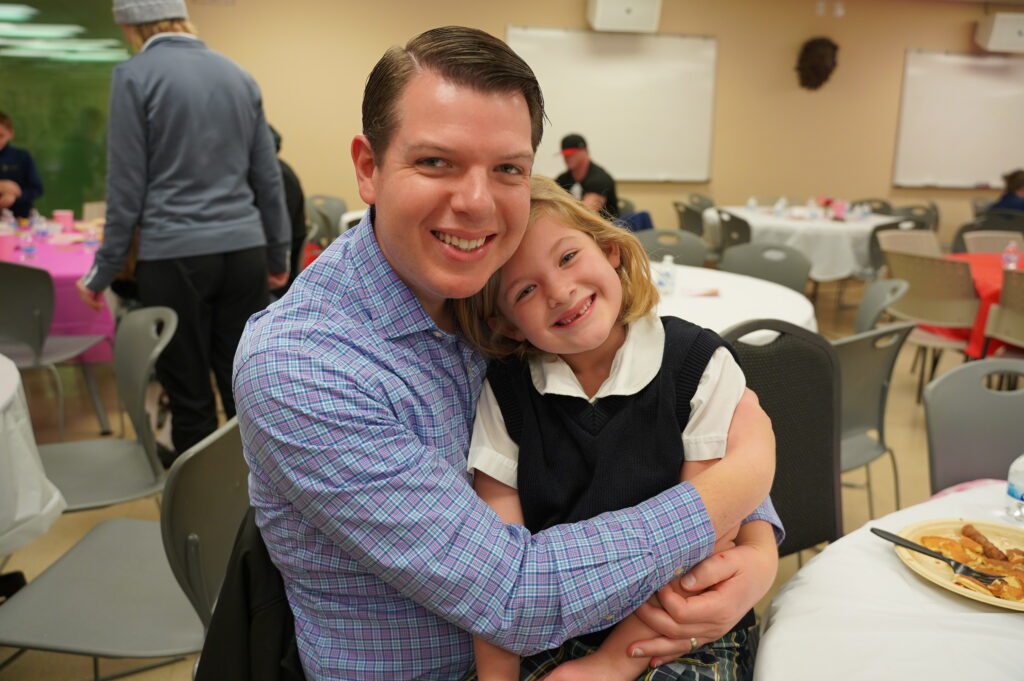 What Parents & Pastors Say
I pray the Lord will continue to use you to shape this next generation
I really enjoyed getting to visit your school and you all did a wonderful job of making us feel welcome!  I especially enjoyed getting to visit the classes. I pray the Lord would continue to bless you and use you to help shape this next generation. Pastor Chris
I cannot imagine a better option in the greater Denver area for their education
This is the fifth year that our children have attended Arma Dei Academy, and I cannot imagine a better option in the greater Denver area for their education. From the moment I toured the school I knew that they had a high view of Scripture with an unapologetic adherence to an orthodox Christian worldview and high academic standards & expectations for the kids. I did not, however, expect to be in such a warm & loving community of like-minded parents - so rare to find these days! I also cannot speak highly enough about the staff and faculty. Every teacher that my kids have had for the last five years has demonstrated a passion for education, a desire to nurture our kids' love for Christ, and has looked for every opportunity to help develop their character & their hearts. In the (very) few situations where there has been conflict with other children, the Arma Dei staff and teachers have been very intentional about handling disagreements in a way that follows the biblical model of conflict resolution. Arma Dei Parent - Michelle
We love everything about this school
We love everything about this school, especially the academic, spiritual and character development our kids receive. Other bonuses include small class sizes, sticking to trusted methods instead of following the 'latest and greatest' in education, developing leadership with students (corporate prayers, presentations to large groups), minimal technology in the classrooms, following the word of God, promoting community with the families and maintaining a culture of like-mindedness. Arma Dei Parent - Megan
I was encouraged by the conduct of the students and the professionalism of the teachers
Having attended the pastoral appreciation breakfast, I wanted to thank you for your thoughtfulness, and also share with you some of what I observed. I witnessed excellence in education. From the moment I stepped onto campus at Arma Dei, I was encouraged by the conduct of the students and the professionalism of the teachers.​ You have all done an outstanding job with your team. 
From the initial breakfast, to walking through the classrooms, and engaging with the few staff that I was able to speak to, your vision for ministry and education was present. I can only imagine where you will all be in the near future, as I truly believe that God will entrust you with much. Congratulations on a job well done - not only with the appreciation breakfast - but mostly for the excellence in which you are educating young people and sharing the love of Jesus. Pastor Ross
The school has kept our son challenged and engaged
The school has kept our son challenged and engaged, and his growth has been remarkable the past two years. He has truly cultivated his love of learning at ADA. Very caring teachers and staff. Arma Dei Parent - Chris
Arma Dei knows its story well and sticks to its mission
We are very grateful we found Arma Dei! Arma Dei knows its story well and sticks to its mission. Small class sizes. High standards for academics including math and science with a strong biblical foundation. Kids regularly get outside for play. Lots of variety - music, art, chapel. No/little homework! Chapel is always very well done and compelling. Lots of opportunities for family engagement. Arma Dei Parent - Jennifer
Our kids are absolutely thriving at Arma Dei Academy
Best school in town. Our kids are absolutely thriving at Arma Dei Academy. They love going to school and are growing leaps and bounds both academically and socially. Arma Dei Parent - Brian
Our children have learned so much
Our children have learned so much during their time at Arma Dei and they both love learning. The teachers at this school truly care about character development and engaging with the students while teaching a challenging curriculum. The curriculum here is largely taught through discussion and hands on activity as opposed to having the kids fill out a bunch of worksheets which helps the kids gain a greater depth of understanding in all subjects. Arma Dei Parent - Mike
Truly they seek Christ in all things
Truly they seek Christ in all things, they teach truth unapologetically, and desire that the students be well-versed in all subjects so they can be lifelong learners and educated participants in society. Arma Dei Parent - Moya
Relevant teachers and enthusiastic learners!
I enjoyed the pastor appreciation breakfast you hosted for us.  Thank you for all the effort that everyone contributed making it a wonderful time.  Seeing the kids in their classrooms was the highlight...relevant teachers and enthusiastic learners!
May our Lord Jesus continue blessing your exceptional school. Pastor Loren